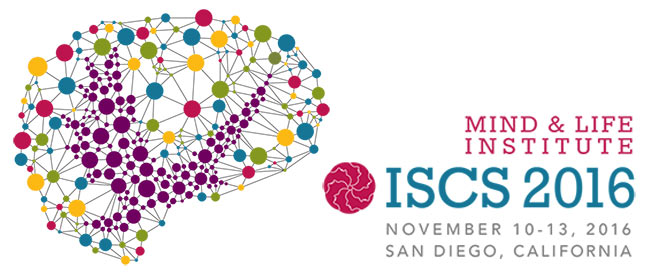 By Michael Juberg
"How do we create science that resonates with the rest of the world?"– Rhonda Magee, JD, MA
Perhaps it's fitting that a question so unapologetically interpretable was proposed to a diverse audience consisting of neuroscientists, educators, clinicians, artists, and religious practitioners. Those in attendance- from the quiet neuroscientists, to the monks in saffron robes- were drawn by the promise of the rich interdisciplinary dialogue that the Mind & Life Institute guarantees through its International Symposium for Contemplative Studies in San Diego, California. This highly anticipated conference held every other year explores the intersection of applied and basic sciences and contemplative practices through a series of lectures, contemplative workshops, and poster presentations.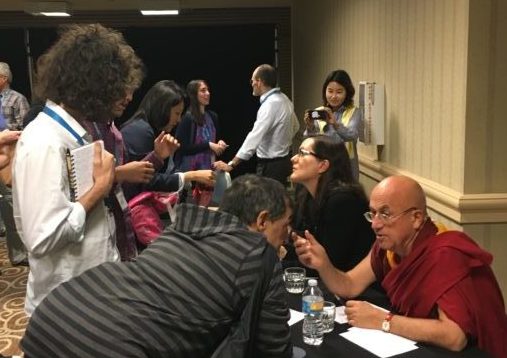 It became apparent quickly that mindfulness, the practiced quality of creating attentive, intentional, and non-judgmental awareness, was a science unto itself for the various communities and disciplines that rigorously investigate it. Both the beauty and the challenge of the symposium was creating dialogue that allowed input from the scientists and practitioners alike. Presenter panels consisting of Harvard researchers and Zen priests presented on issues ranging from the clinical application of mindfulness for relapse prevention to the societal effects of individual mindfulness practices.
There was a constant in this conference: a mission to combine the wisdom, experiences, and studies from these various masters of the mind to capture a truth that was partly evidence-based and partly spiritual. Together, these various presenters converged on the potential and the challenges of creating a science that could effect meaningful change in the world in any context. Recovering from an Election Day sting, a Zen priest called to question the role of mindfulness to heal new forms of suffering, ones that are neither addressed in the Buddhist canons nor clinical handbooks.
Rhonda Magee, University of San Francisco Law Professor, asked quite simply, 'Who is suffering now?' in her presentation titled "Moving Together from Colorblindness to Colorsight: Contemplative Inquiry, Research, and Practice in the work of Transformative Justice." She challenged us to see that suffering was not only symptomatic of clinical populations, but rather was innate to the human condition in multiple aspects of our everyday lives.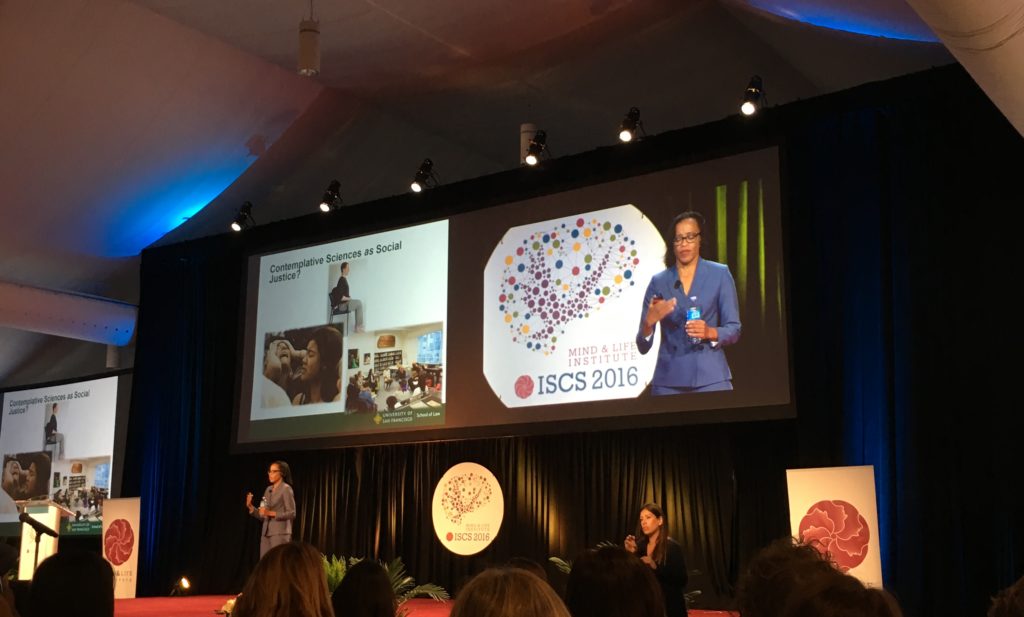 She masterfully weaved results from previous studies showing how mindfulness reduces the impact of stereotype threat, age, and racial biases into an imperative to use contemplative science to inspire social justice within institutions and in the people who constitute them. Timely to say the least.
She challenged us to see that suffering was not only symptomatic of clinical populations, but rather was innate to the human condition in multiple aspects of our everyday lives.
Rhonda Magee's presentation created a call to action for a crowd deeply affected by the results of the presidential election: use mindfulness as a tool to recognize diversity and to develop practices that reduce the impact of racism, bigotry, misogyny, and interpersonal suffering. Her inspiring words admonished that now is the time to realize the multi-faceted nature of mindfulness and how it can affect humanity on personal, clinical, communal, and especially societal levels. People straightened up in their chairs; she had their attention.
Outside the auditorium you could see the sun slowly fading below San Diego's harbor, painting the sky a cotton-candy pink. This impassioned community embraced the transition at the end of the day. With a new sunrise, they knew there would be more opportunity to enact positive change through their lives' work.