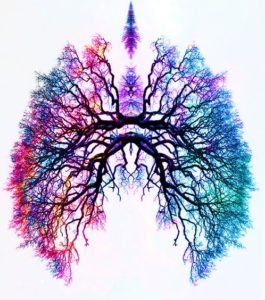 Long-term Mindfulness Training is Associated with Reliable Differences in Resting Respiration Rate. (Wielgosz et al. 2016)
Scientists have studied respiration rate as an index of psychological well-being. In this study led by Joseph Wielgosz, M.A., and his team at the University of Wisconsin-Madison, they researched whether long-term meditation training was associated with enduring changes in resting respiration rate over an extended period of time. By comparing a group of long-term meditators to a control group (non-meditators), they tested whether formal meditation practice accounted for stable, generalizable changes in resting respiration rates. The experimental group (long-term meditators) included participants who had at least 3 years of mindfulness-related meditation practice, maintained a daily practice of at least 30 minutes, and participated in at least three intensive meditation retreats lasting five days or longer. The control group had neither formal meditation training nor an active meditation practice.
Study results indicated a near-significant group difference, where resting respiration rate was lower in the long-term meditators on average. Within the long-term meditator group, intensive retreat practice significantly predicted lower resting respiration rate. For the same group, neither daily practice nor total practice hours demonstrated a significant relationship to respiration rate.  Further analysis examined the effects of physiological differences, age, and gender, none of which independently predicted respiration rate.
A major implication of the study suggests the distal effects of intensive retreat practice on respiration rates, a benefit not necessarily conferred by a brief, but full-day meditation session. Additionally, the study is first to suggests reliability of respiration rate across sessions months apart. This study underlines the challenges of researching the nuances of contemplative practices and their immediate and long-term effects.